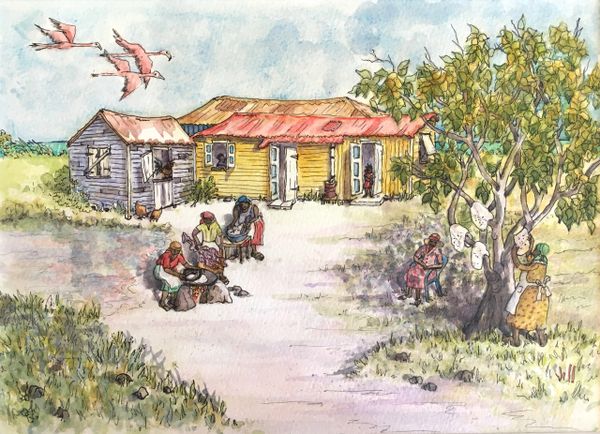 "Anegada Cassava Cooks"
Original watercolour by Jill Tattersall from her 2013 collection "Memories of the BVI".
images size 14" x 10"
The first time I saw cassava being made was on Anegada long ago.  It is a long and tiring process but the women I saw were cheerful as they pounded the roots in a hollowed out tree stump. That picture stayed in my mind because they had a small battery radio balanced on the rim of the tree trunk and I loved the juxtaposition of the old and the new. In this painting the rounds of cassava bread are being dried on tree branches, while the family matriarch oversees the process, and everyone is too busy to notice the flamingoes flying overhead.