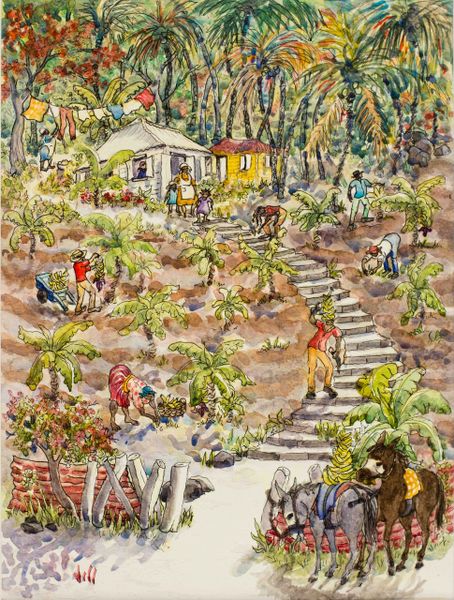 Banana Farm
 Limited Edition Giclee Print by Jill tattersall 8" x 12"
I once sketched a small banana farm in Carrot Bay which has somehow become much larger in this version. Women tirelessly weeded the land, while men planted, cut and carried the bananas to market. 
I enjoyed painting the naughty donkey that is eating the bananas carefully balanced on the other donkey's back, though it would have been a minor tragedy if this ever really happened. Carrot Bay, taking its name from the Indian Caret, or Trunk Turtle, has long been known for its delicious fruit, particularly the miniature bananas known as English Figs.