Buying Lobsters in Anegada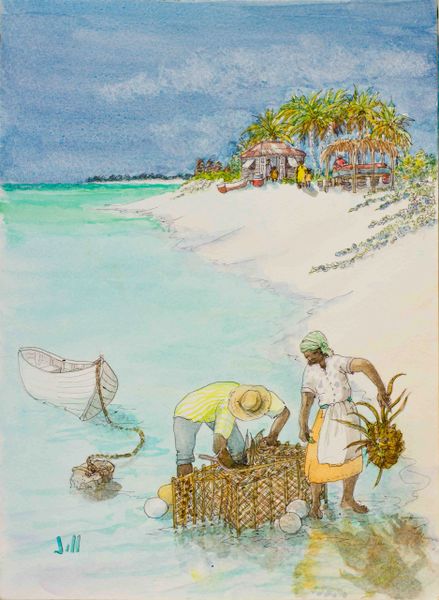 Buying Lobsters in Anegada
 Limited Edition Giclee Print By Jill Tattersall 8" x 12"
The once-plentiful spiny lobsters were common food in the islands in those days, although always appreciated. Fishermen made their own pots out of soft wood such as Loblolly, plentiful on Anegada, felled at the dark of the moon and sewn together with twisted strands of vine. This woman is holding her dollar ready to pay, which had recently become legal tender as so many B.V. Islanders made their living in St Thomas.
I love painting the beautiful clear sea of Anegada, which in late summer becomes black with multitudes of graceful sting rays.