Calabash Carving of Jost Van Dyke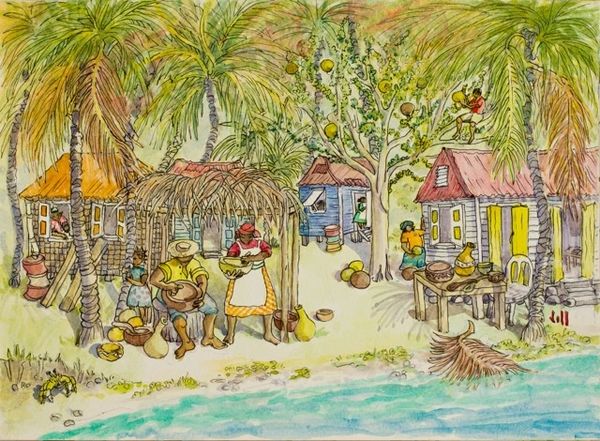 Calabash Carving of Jost van Dyke
Limited Edition Giclee Print By Jill Tattersall 12" x 8" 
I first saw calabash gourds being carved on the Ridge Road, but Jost van Dyke was where these trees were most abundant so that is where I set this painting. I have the action taking place by the old Customs House. The boy perched up in the Calabash tree is tying string around the green gourds so they will grow into different shapes.
The couple under the palm frond shelter are hard at work, the woman scooping out the insides and the man carving an older gourd which has been allowed to turn brown on the tree. The Ghost Crab on the left is glad to have found a haven away from the activity.