Cottage Hospital From the Sea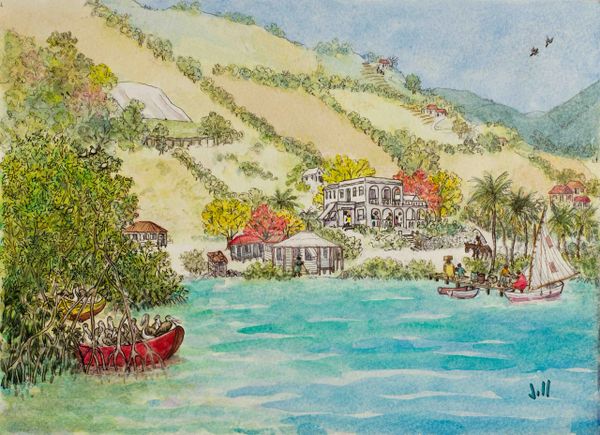 Cottage Hospital from the Sea
Limited Edition Giclee Print By Jill Tattersall 12" x 8" 
In 1965 the Cottage Hospital was approached by road only if you lived in Road Town or no farther East than Baugher's Bay. For everyone else, the quickest way there was by sea. People disembarked on the hospital jetty or were carried ashore, and had then to surmount the steps rising up the height of Isaac's Wall.
This painting shows the hospital from the sea, and includes some of the numerous population of pelicans which shared the mangroves with cattle egrets and herons.