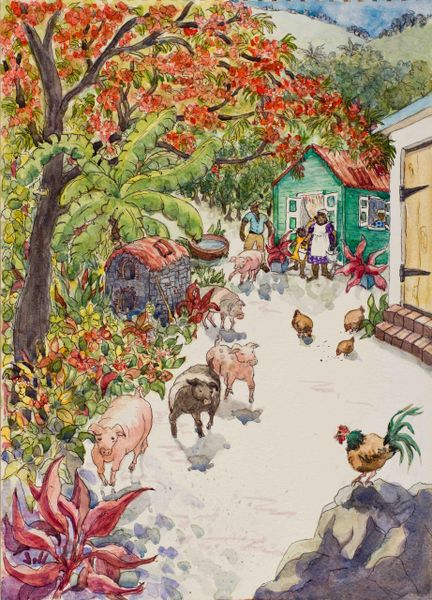 Pig Farm at Carrot Bay
 Limited Edition Giclee Print By Jill Tattersall 8" x 12"
It was always interesting to visit Carrot Bay, named by the Indians for the Caret or trunk turtle, and prized for its fruit, provisions or root crops, and for its fine pigs. Coming from the east coast of England I was interested to observe a strain of Essex Saddleback evident in the ancestry of many of these pigs. They seemed to lead a very happy life - until Christmas, when they were the preferred celebration dinner of many Virgin Islanders.