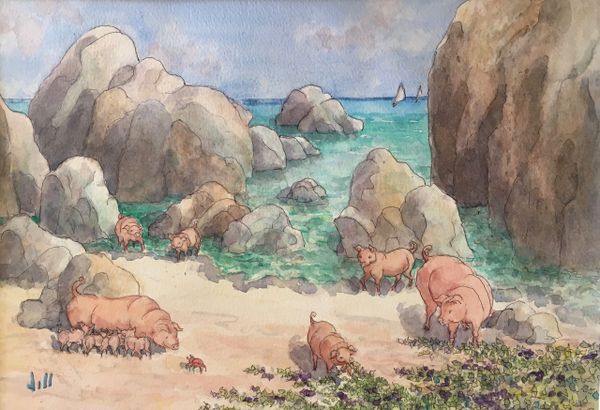 Original Watercolour by Jill Tattersall "Pigs at the Baths"
image size 14" x 10"
When I first visited the wonderful Bath or Virgin Gorda with our children over 50 years ago we were the only people there and we had every opportunity to admire those amazing rocks - heart of stone whose softer outer layers had eroded over millennia. We swam, snorkeled, climbed to dizzying heights, and adventured through the fallen giants along the coastline all the way to Devil's Bay.
Recently I wanted to paint the rocks without the crowds and decided to let the pigs have a day out there instead. I have shown them astonished by a crab, surprised by the taste or sea water, and generally enjoying themselves. I certainly had fun with this painting.