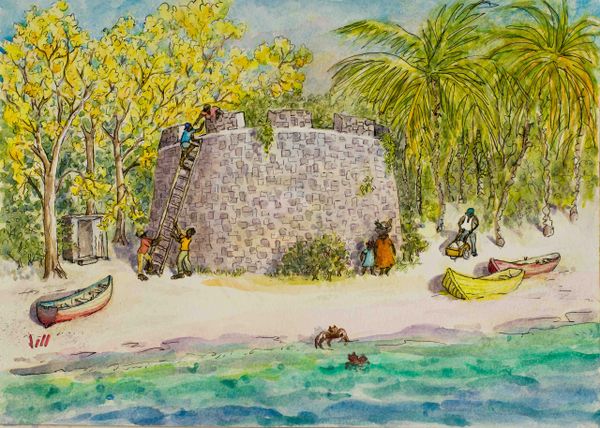 Repairing Fort Recovery
 Limited Edition Giclee Print by Jill Tattersall 12" x 8"
I always enjoyed looking at the old tower of Fort Recovery every time I passed by on the road, and was disappointed when I found that recent building had hidden it from view. An old photograph of the Fort taken from the sea was my reference for this painting. The red coral crabs scuttled into my mind as a late addition.