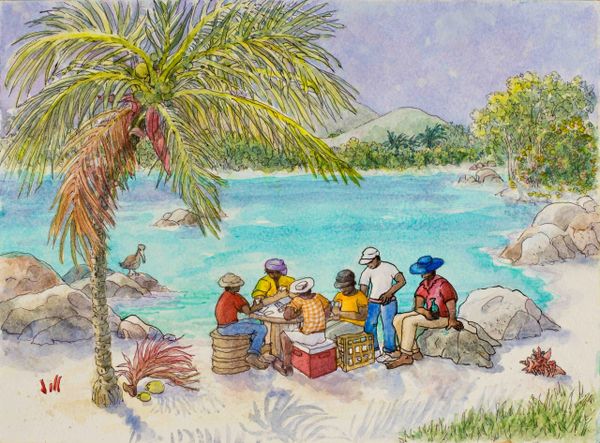 Seaside Domino Players
 Limited Edition Giclee Print By Jill Tattersall 12" x 8"
The clack of domino players could once be heard all around the islands, wherever a few men could be found to play. This group is trying out the new Chinese plastic tiles which would replace the old black wooden ones. The men are playing near Mongoose Junction on Beef Island, observed by a curious pelican as well as a Blue-Eyed Hermit crab which has just moved into a vacant conch shell.