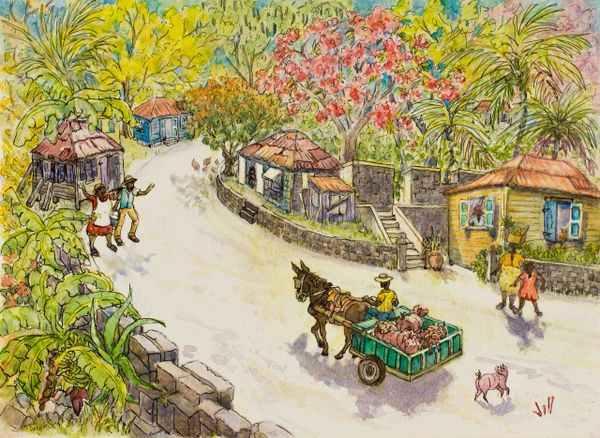 Special Delivery
Limited Edition Giclee Print By Jill Tattersall 12" x 8" 
I remember Mr. Brewley and his cart, drawn by his trusty mule, as being a notable part of life in the mid sixties. Mr Brewley performed a valuable service carrying goods about Road Town in the days when the only road went from Fort Burt to Baugher's Bay. He also would sell fish from his blue cart, among other things, and though I never saw him carrying pigs, I see no reason why he shouldn't have done so.
Luckily, the cart had been photographed by my former husband, Robin Tattersall, and was among many snaps of the period which we passed on to Penny Haycraft for her fund-raising work, and from which several postcards have been made. Mr Brewley's descendants own The Radio Shack.