SOLD - The Beach at Smuggler's Cove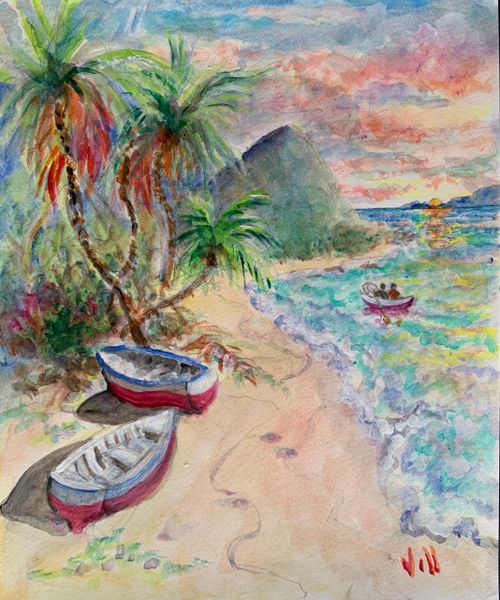 #66 The Beach at Smuggler's Cove.  
This long and often deserted beach is a favourite of mine, with Belmont Pond behind it being especially interesting as I discovered some 50 years ago when I was wading in it looking for pre-Columbian artefects, of which there were several to be found. I noticed the reddish colour of the mangrove roots around the pond and it was wonderful to be told that because small water creatures loved to nibble them they turned a pinkish red themselves, becoming food for flamingoes whose feathers over generations also turned pink, yet another of the Caribbean's Little Secrets.